2024 Grant Applications Open!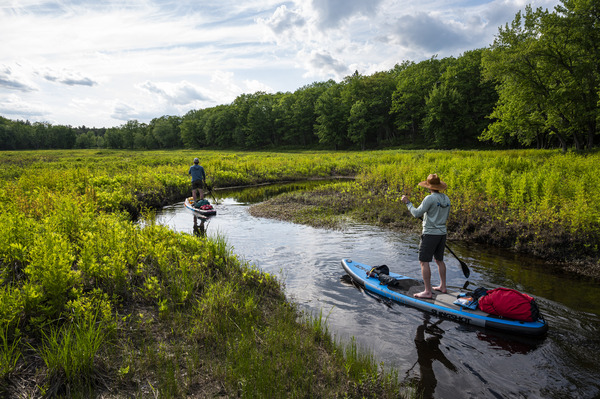 Hello friends!
Do you have an educational/conservation source to sea adventure planned? Do you know someone who does? Our 2024 Grant Cycle is open!
Read about eligibility requirements here
Apply here
Over the next several weeks we'll be spotlighting some of our past grantees so you can see all the wonderful work they've been involved with!
To recap a few highlights:
Our

GRANTEES

have traveled (paddled, portaged, walked) over 5000 miles of rivers!
Paddled down two of the longest rivers in the US! (Mississippi and Columbia)
Produced 5 films highlighting the various issues of these rivers and regions, reaching extensive audiences through the power of storytelling.
Supported educational programming globally, including on the

Khandepar river

in India, conservation programming in Bolivia, and throughout the East and West coasts of the US.

​70% of our grantee projects have been All-Female led
If you're interested in helping support and grow this program, please consider making a tax-deductible donation to Rivers for Change as part of your annual giving routine.
No donation is too small or too big.
---
Where does your Water Come From?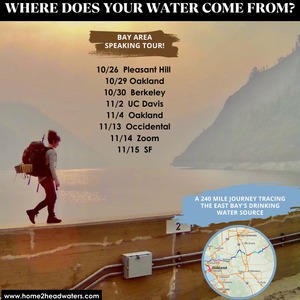 Join 2023 Grantee Nina Gordon-Kirsch on her upcoming Bay Area Speaking Tour!
In July of 2022, Nina walked more than 240 miles, tracing the Mokelumne River to better understand where her water comes from!
She is currently in the process of creating a film and education program to take into East Bay schools.
Details of all events can be found on her website!
We hope you'll join her for an engaging and educational discussion!
Do you know where your water comes from???
---
Volunteer and Join Our Board of Directors!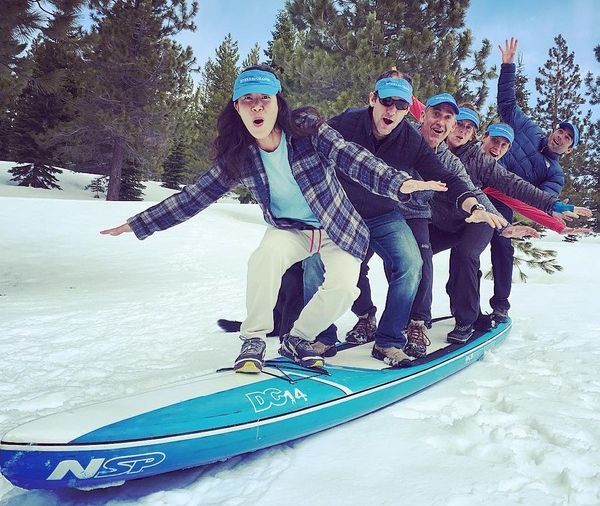 Have a little extra time on your hands and ready to give back to a good cause?
It may seem like we've been a little quiet this last year after the epic Grand Salmon Source to Sea, but as a volunteer-led non-profit we've been working hard behind the scenes on building partnerships, campaigns, and strategies for 2024 and beyond!
We have some very exciting projects planned in the coming years and we're looking for engaged Board members and volunteers to help us create a more sustainable and scalable organization!
Read our board job description and reach out to danielle (at) riversforchange.org to learn more about our volunteer needs!
If you don't have time to volunteer but want to donate instead, that's OK too 🙂
---
Source to Sea Spotlight!
A look back on our Androscoggin Source to Sea
It's hard to believe that it's been 8 years since RFC's 2015 Androscoggin Source to Sea! This SUP first descent was our first conservation adventure on the East Coast. It opened our eyes to the majesty of fall expeditions, the incredible kindness of strangers, and amazing communities working to restore a river.
The Androscoggin was once one of the 20 most polluted rivers in the country and was a catalyst for the Clean Water Act of 1972.
This trip was the ultimate reminder of how a river can recover if given the chance!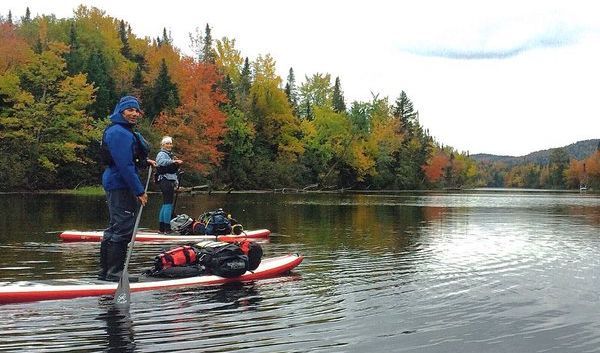 ---
Behind the Scenes
Source to Sea Wisdom
Rivers for Change has been involved with over 25 source to sea campaigns since 2012!
We may (or may not) have a little behind the scenes #sourcetosea advice to share 😉
Every Source to Sea will have its challenges, but like so many things, your mindset towards the obstacles that present themselves is key.
How do you keep going when the going gets tough?
Laughing at the absurdity of the situations you find yourself in, going with the flow of the presenting problem, and practicing Radical Acceptance can go a long way!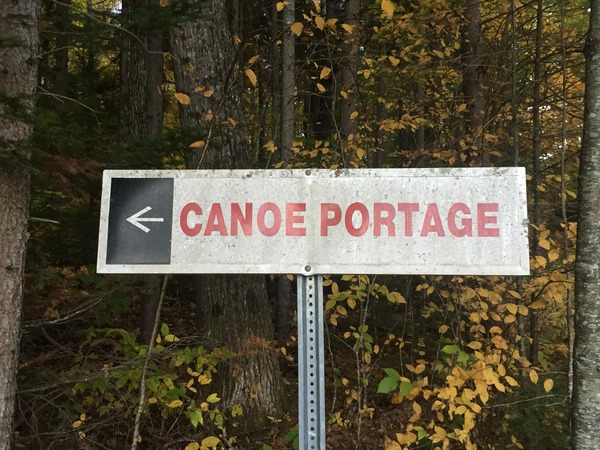 On the Androscoggin there were 15 portages around 24 dams. That's 13.25 miles to walk with all your gear!
Time to pack light and practice some Radical Acceptance!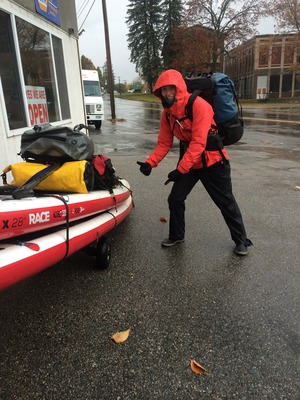 During a 7 mile portage in the pouring rain
Your cart tire goes flat.
What do you do?
A) Throw a tantrum
B) Curse the weather
C) Curse the tire
D) Practice some radical acceptance!
E) Find a repair shop
F) Feel grateful for finding said repair shop
G) Have a good laugh
E) Smile and carry on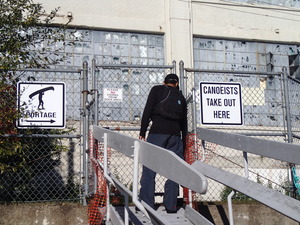 You discover the portage route gate is
LOCKED! What do you do?
A) Have a long conference with your teammates on whether you should call the Authorities OR Break the Lock
B) Have a snack (always have a snack)
C) Practice Radical Acceptance
D) Shuffle all your gear up and over the chain link fence
E) Collapse in giggles at the absurdity of it all
F) Continue with your portage
Also, the real key to any successful endeavor is having good teammates around 😉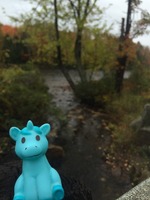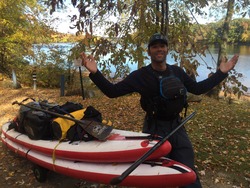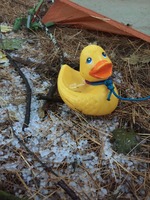 ---
Let's Celebrate some Positive News!!!
The largest dam removal project in history is well under way on the Klamath River! Copco #2 has been removed and the three remaining dams will come down in 2024.
Want the full story? This Cal Matters story covers a lot of ground.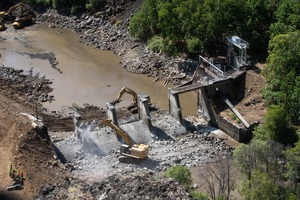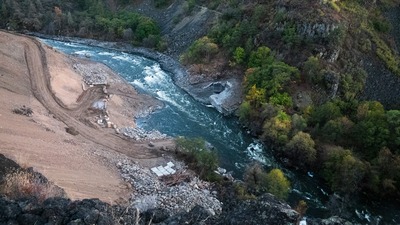 Photos captured by Swiftwater Films
---
Stay tuned in the coming weeks for some exciting program announcements,
a look back on the last decade, and more source to sea spotlights! In the meantime, we hope you're enjoying some of the splendors of Fall!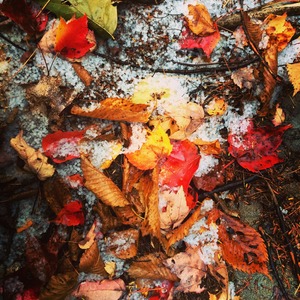 ---
Rivers for Change is a 501c3 non-profit and your donations are tax-deductable.
EIN #37-1654861. Donate Online or by mail.
If your company matches donations, you may donate through Benevity.
We are currently seeking matching donations for educational programming.