Board Member Spotlight
We are so thrilled to welcome Amy & Ramona to our organization!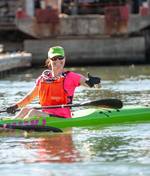 Amy Byers has been paddling for over 15 years in all types of water from New Haven, CT to San Francisco, CA to the Yukon Territory, Canada. She has raced the Yukon River Quest (444 miles of the Yukon River) in a sea kayak five times. Amy has a Master's in Public Health and a Doctorate in Epidemiology. She is a research scientist who studies multiple chronic diseases within the aging process, utilizing large-scale data and a public health approach. Her own quality of life with aging has been supported by a deep connection with nature. Amy believes that one of the most important things we can do for ourselves and the world is to come alive in and connected to nature; and inspire others to do the same.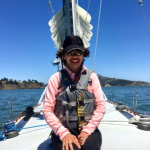 Ramona Singh has been dedicated to accounting for over 16 years and has a Bachelor's of Science degree in Accounting Theory and Practice. She spent the last 11 years of her career providing non-profit organizations with Financial and Administrative support services, allowing them to focus on serving their communities. During this time, she worked closely with Executive Directors, Finance Committee members and Board of Directors of over 30 organizations, helping them with financial reporting, providing processes to evaluate cost effectiveness of all resources and diversify income sources. Having being exposed to a diverse group of non-profit organizations, she developed a passion for the ones that focused on environmental and preservation issues.
Read more about all of our wonderful Board Members.
---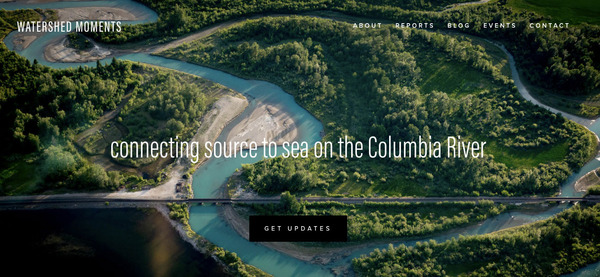 Ambassador Accomplishment:
Claire Dibble
In Mid October Claire Dibble completed her 1,200+ mile Source to Sea journey down the Columbia River. She was the recipient of a 2019 Source to Sea Grant for her project called Watershed Moments, her solo exploration creating a portrait of the river and the people who live along it.
Learn more about Claire and view some of her photography on her website.
---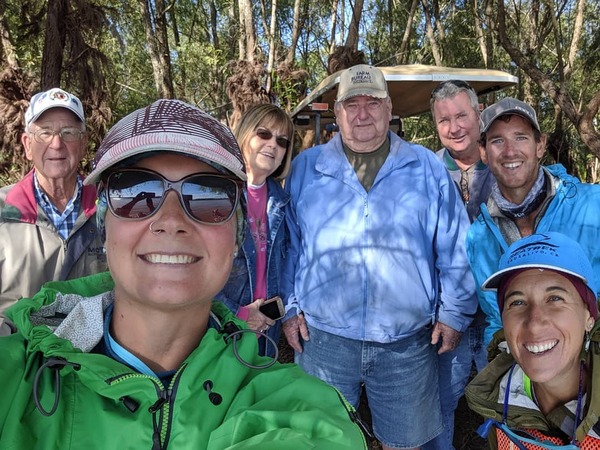 Ambassador Accomplishment:




​LouAnne Harris
Congratulations LouAnne! Earlier this month LouAnne Harris finished her Source to Sea SUP descent of the Mississippi River, taking her place in the history books as the first woman to standup paddle the entire 2,300 mile river. Read more about her experience in this article and there is still time to give to her GoFundMe campaign.
---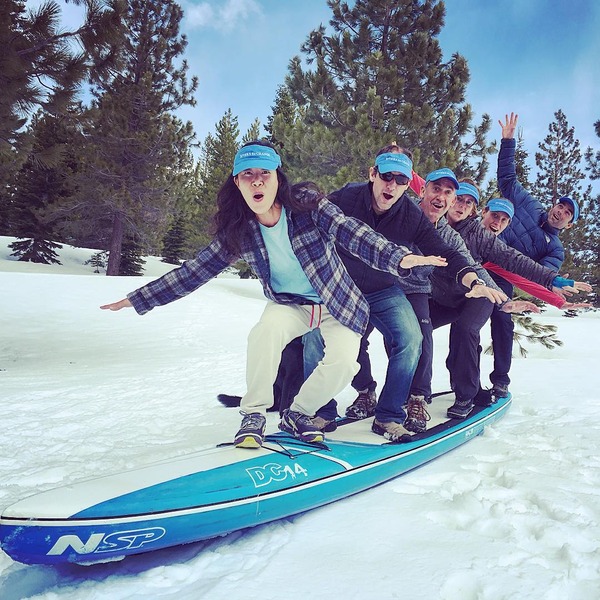 Get Involved with RFC
Upcoming: We're preparing for our 2020 Source to Sea School. (Read about our 2019 School here). You can support this educational youth program by donating to the Judy Jensen Memorial Fund to help connect and inspire the next generation of river stewards.
Ambassadors: RFC Ambassadors know that there is nothing like following a river from source to sea to fully understand and appreciate the connection that water has on the communities throughout a watershed. Read more about our Ambassadors and our 2019 Source to Sea Grant Ambassadors.
Source to Sea Grants: Our STS Grant Program returns in 2020. We'll be awarding small grants to support projects that speak to our mission. Interested in applying? Applications will be available in the early spring. Read our STS Grants Page for more information on the program.