Photo by Tom Gomes
Rivers for Change
Summer is here and we're in the final week of prep for the 4th annual Cal 100 June 10-12th! Registration closes June 4th at midnight so there is still time to register! Remember we now have 25 and 50 mile options as well as a discount for relay teams. We hope you'll join us for the event of the season!
Our Instagram 100 #favoritethings #sacramentoriver campaign has been an exciting visual coundown to the Cal 100! Join in the conversation and use #cal100 #sacramentoriver, #riversforchange, to share your favorite #cal100 moments! Join the Cal100 Instagram and Cal100 Facebook pages and find Rivers for Change on Instagram, Facebook, and Twitter. We'll be posting throughout race weekend and will have live results to track racers available at calriver100.com.
We are still in need of a few checkpoint volunteers for the Cal 100 weekend as well as any medically trained professionals to add to our stellar safety team.
Contact: cal100@riversforchange.org if you're interested!
Do you just want to party with us? Join us for the BBQ, award, and silent auction on June 12th at Woodson Bridge from 10am-2pm: Get your ticket if you're not a racer or volunteer!
Our annual River Cleanup post race on June 12th at 5pm is one of our favorite parts of the weekend. A chance to give back to the river and float with our friends at the Sacramento River Preservation Trust. Bring your own boat or reserve a spot in ours!
We hope you've been enjoying a connection to the water in your life.
Paddles Up!
-Danielle, John, Judy, Matt, Stephen, and Teresa (the RFC Team)
Upcoming Events
June 10th-12th, 2016

–California 100 with 25 and 50 mile options-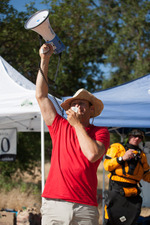 Cal 100 BBQ and Awards!
Join in the celebration with food, music, and a silent auction to benefit Rivers for Change. Volunteers and Racers get in free, support teams and public get your tickets online!
4th Annual Cal 100 Sacramento River Cleanup
June 12th, 2016-Irving Finch to Scotty's Landing: Help us give back to the river with the Sacramento River Preservation Trust on this evening float on the river. Bring your boat or reserve a spot in a raft! Free and tons of Fun! Register here!
Get Involved!

Board of Directors

We're looking to expand our Board of Directors this summer. If you would like to become more involved with a stellar group of dedicated, enthusiastic and hardworking board members, Let us know! Ideal candidates would have some non-profit, marketing, and fundraising skills and most importantly a desire to spread the love of water and rivers to people! Contact: danielle@riversforchange.org.

Paid Internship/Contract Position!
Want to help Rivers for Change connect people to rivers and promote source to sea literacy? We're looking to hire someone over the summer to do some market research in regards to our education program. Ideal candidate would have education and non-profit connections. If you or someone you know may be interested please contact: danielle@riversforchange.org.

Volunteer

Want to help out at an event, or get more involved? The perfect time for us to get to know you is next weekend at the Cal 100. We're still in need of some volunteers June 10-12th between Redding and Chico, CA. Contact cal100@riversforchange.org

Join the SUPzilla TEAM for the CAL 100

We have a giant SUP (really it can hold 8 people). Led by Rivers for Change co-founder John Dye and #Zilla our team mascot-join in on this Epic adventure in a supportive relay down the river. Contact john@riversforchange.org

A huge thank you to our Sponsors of the Cal 100! Epic Kayaks, Werner Paddles, Headwaters Adventure Company, Sierra Nevada, Kokatat, Astral, Clif Bar, Gallo Wines, Jen Fuller Fitness, Axis Kite Boarding, Just Kayak More, Red Lion Hotels, California Canoe and Kayak. This event would not be possible without these companies-thank you so much!
Rivers for Change is a 501c3 dedicated to connecting people to rivers and promoting source to sea literacy

---