---
Celebrating 10 Years!
2012-2022
Dear River Lovers,
As an avid whitewater enthusiast, I am always eager to connect with people who want to connect people to rivers and rivers to people. When I joined the board of Rivers for Change in early 2020, I anticipated rolling up my sleeves to participate in the successful execution of events and programs.
Instead, the pandemic hit and most events and programs were canceled. We capitalized on the "down time" by creating a strategic plan that outlines 4 strategic priorities, sets our course for the next 3 years, and builds renewed energy and commitment. In this 10th year of Rivers for Change, I'm excited to share what we've accomplished and what we will focus on moving forward into our next decade.
Like river systems, these strategies are all interrelated and interdependent of each other. Read more about the confluence of our goals here.
In order to meet these ambitious goals, we seek your support. Rivers for Change operates on a small budget and we need YOUR help. Please consider making a tax-deductible donation to Rivers for Change as part of your annual giving routine, no donation is too small or too big.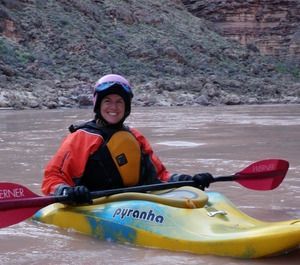 Thank you for being a part of our Rivers for Change family.
Wishing you a joyous holiday season and a time to connect to the communities, rivers, and drops of water in your life,
Pam-RFC Board Chair
---
Rivers for Change is named
Conservation Partner of the Year!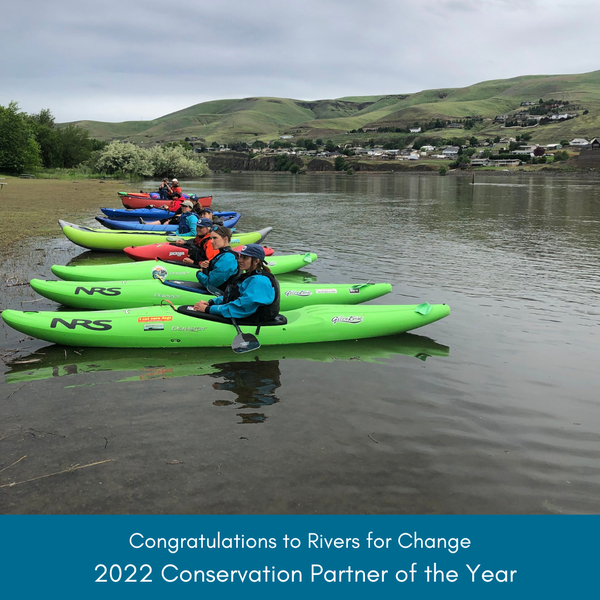 Idaho Rivers United recently announced Rivers for Change as their 2022 Conservation Partner of the Year! What an honor! We worked extensively with IRU on the Grand Salmon, a 1,000 mile source to sea journey earlier this year.
This award is wonderful confirmation that connecting people to rivers through source to sea adventures truly can be a catalyst for conservation and education.
Thank you to IRU, their entire staff, and everyone who supported and helped make this campaign such a success!
---
Have you Listened to our latest Podcast on the
River Radius?

If you'd like a glimpse into the work we do around what's needed to plan a source to sea, check out the latest River Radius Podcast featuring Samara Rosen board member and Danielle Katz co-founder.
If you feel inspired to plan your own Source to Sea, have already completed one, or are just generally interested in learning more about them, join our growing StS Network by filling out our interest form here.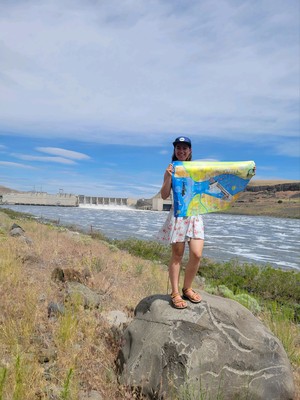 ---
2021 Sac Source to Sea Grantees release film
We recently reconnected with the Sac Source to Sea team at the Cal Trout Film festival with the release of their new film, "A River's Reach."
Stay tuned for a screening of their film with RFC in early 2023!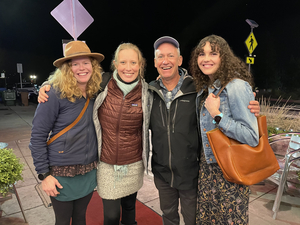 Alyssa, Danielle, John, Ari at the Cal Trout Film Fest
In the meantime watch some other films from the festival including The Lost Salmon which features the headwaters of the Salmon river, a lot of the amazing people we interacted with on the Salmon Source to Sea campaign and explains more about the important work being done to restore this
critical and endangered species from extinction!
---
Celebrating the Success of the
Grand Salmon Source to Sea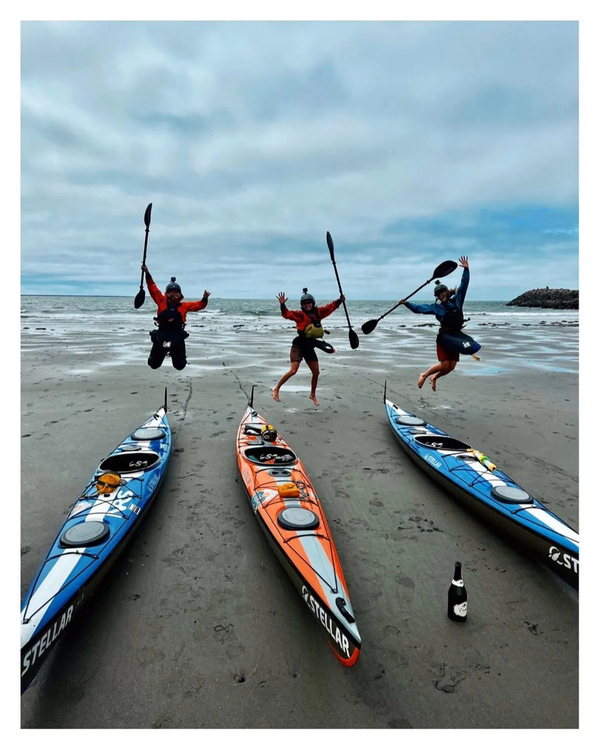 If you followed along from May-July you know that a team of women successfully traveled 1,000 miles source to sea down the Salmon, Snake, and Columbia rivers! Rivers for Change was the main organizing partner behind the campaign in partnership with Idaho Rivers United as the fiscal sponsor and advocacy partner.
Having been involved with over 20 source to seas over the last decade, this one was by far one of the largest. It was epic to say the least!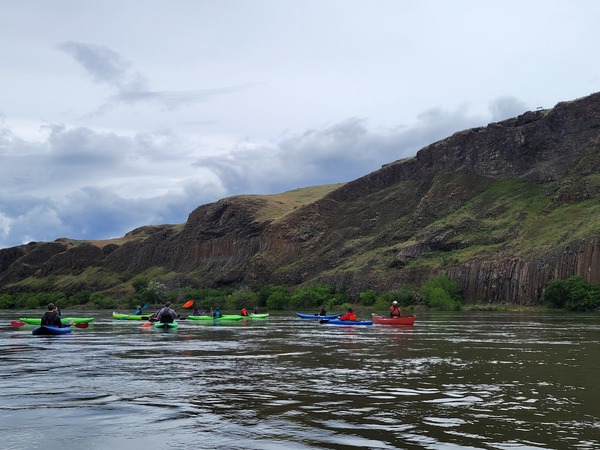 We reached over 300,000 people nationwide, held over 13 community events along the river, connected with incredible people, and helped put pressure on legislation to breach the four lower snake river dams and put a moratorium on the Stibnite Mine.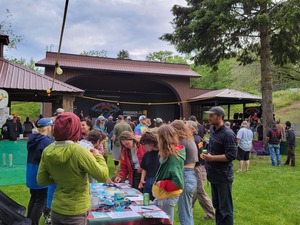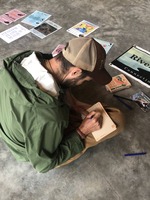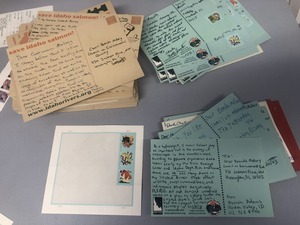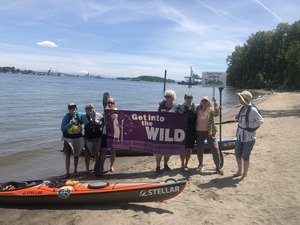 Rivers for Change would like to thank Idaho Rivers United, the team of paddlers, all the volunteers, sponsors, and the following organizations for their incredible support, partnership, and ongoing work: Nimiipuu Protecting the Environment, Save the South Fork, Great Old Broads for Wilderness, Save Our Wild Salmon, Youth Salmon Protectors, Chinook Nation, Idaho Conservation League, Adventure Scientists, American Whitewater, Salmon Nation, Backbone Campaign, Eva's Wild, Snake River Savers, Dam Truth, and more!
There is still work to be done including pressing action on the Stibnite Mine.
You can continue to stay up to date on what you can do to help with salmon recovery through Idaho Rivers United.
---
Welcome to our latest Board Member Sarrah Claman!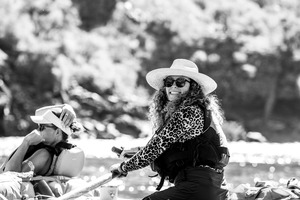 Sarrah grew up in the mountains of Colorado on Ute and Arapaho lands, but her connection to rivers began as a child exploring the unceded lands and rivers of the Temagami, Anishinabewak, and Moose Cree in Northern Quebec and Ontario, Canada by canoe. After moving to Squamish BC, the unceded territories of the Squamish Peoples, Sarrah began to fall in love with coastal rivers while learning about wild pacific salmon and their incredibly vital role in ecosystems and communities across Salmon Nation. Sarrah has been a river guide since she was 18 and currently works as a raft guide with the Upper and Main Salmon River on the ancestral lands of the Niimpu and Shoshone Bannock in Idaho.
Sarrah believes that humans are intimately connected to the land and waters we are surrounded by, and by exposing folks to this inherent connection, people will begin to understand and care about protecting and stewarding these spaces and their inhabitants. She is passionate about advocating for rivers and leveraging her voice as a guide and educator to share nerdy salmon facts and inspire others to care about the ecosystems we are all a part of.
Interested in joining our board or volunteering with RFC? Read more about ways to work with us here.
---
Announcing our 2023 Grantees
Rivers for Change is thrilled to support two incredible source to sea projects which focus on education and storytelling.
You can read more about the grantees bios on our ambassadors page.
Home2Headwaters: Where Does Your Water Come From?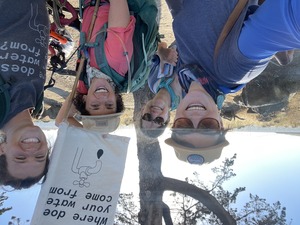 In July 2022, Nina Gordon-Kirsch walked more than 240 miles, tracing the Mokelumne River – the river that provides tap water to the East Bay.
She left her home on Chochenyo Ohlone land (Oakland) and 33 days later she arrived on Washoe land, at the headwaters of the Mokelumne River in the Sierra Nevada mountain range.
On her journey, Nina interviewed farmers, river conservationists, hydropower employees, and regular citizens, collecting stories about how we all relate to water. She walked on the Bay Trail, through the Delta Islands (swam a few river crossings), kayaked upstream for 2 days, and backpacked off-trail in a remote river canyon. After one month of walking, Nina made it to her destination and has come home with an important story to tell.
Both Nina and a film crew documented her journey and they are now working to make an educational film to bring into East Bay schools about where our drinking water comes from.
Nina is grateful to the Sogorea Te Land Trust for granting her permission to walk on Chochenyo-Ohlone land.
---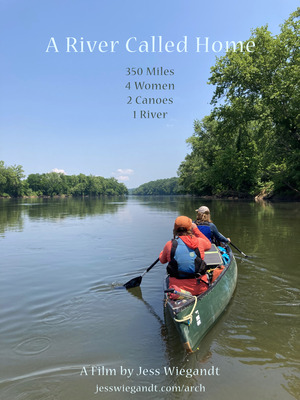 "A River Called Home" is a short documentary following the journey of four women who paddle the James River in Virginia from its headwaters to the Chesapeake Bay. Known as America's Founding River, the James River holds a lot of our nation's history along its riverbanks, including being home to Jamestown and Richmond.
It is also the largest watershed in Virginia, with 3 million people relying on it for drinking water, commerce, and recreation. However, it is a river that faces challenges, with elevated levels of PCBs in the upper watershed, the threat of a gold mine in the middle James, and a sewage system in the lower region that results in raw overflow when rain overwhelms treatment plants.
In a 21-day expedition, these women study water quality, working with local students, to better connect with their watershed and learn how every person can become an advocate for their local rivers. Learn more about the journey, how to support the film, and expected distribution at jesswiegandt.com/arch.
---
Stay Tuned Next Week for our 10th Anniversary Report!
Join us next week as we look back at the Ripple Effect of a decade of connecting people to rivers through source to sea adventures, conservation, and educational campaigns!
---
Thank you for your ongoing support!
We wish you the happiest of Holiday seasons.
-The RFC Board: Danielle, John, Pam, Amy, Samara, and Sarrah
---
Rivers for Change is a 501c3 non-profit and your donations are tax-deductable.
EIN #37-1654861. Donate Online or by mail.
If your company matches donations, you may donate through Benevity.
Thank you for your continued support!