Wishing you a safe and healthy Holiday Season and Happy New Year. We hope you've been able to #optoutside safely during this challenging year and connect to some of the splendors our rivers and outdoor spaces provide.
A few of our highlights include:
---
Source to Sea Stories
We reached over 200 people during our 3 summer episodes. Many thanks to all of our Panelists, Moderators, and Supporters.
If you missed any of them you can rewatch them HERE.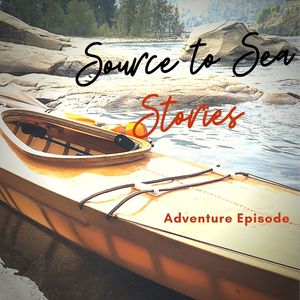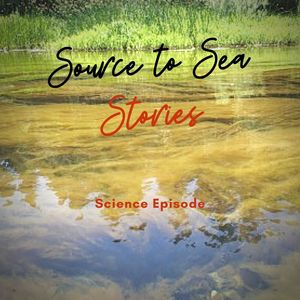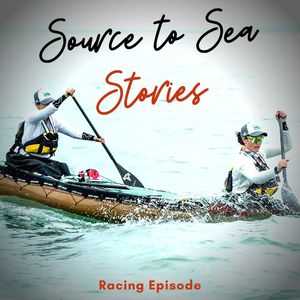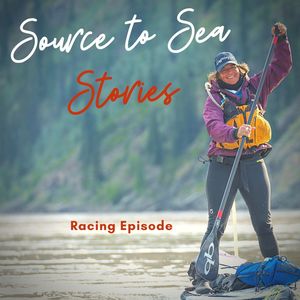 ---
Diversity Grant Spotlight on Chris Farris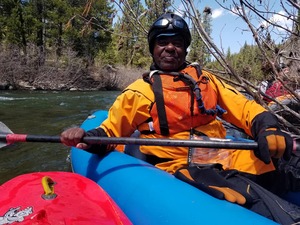 We are proud to support Chris Farris as our latest RFC ambassador and grant recipient. Chris joined the United States Marine Corp in 1978. He sustained an injury during active duty and was introduced to kayaking at a local VA pool through Team River Runner. He was hooked!

Wanting more time on the water eventually lead him to several Rivers for Change community paddle events and racing in the Cal 100. Chris has since trained as a River Advocate with Friends of the River and is now the co-coordinator of the new Team River Runner Chapter on the American River in Lotus, CA. He is co-Chair and Facilitator for Team River Runner's Diversity Committee and continues to help train blind and disabled Vets with a renewed focus on recruiting more Vets of Color.
This grant will help support his work to increase diversity on a multi-day paddle, promoting inclusion, access, and river education.
---
Full Moon Paddle Fundraiser with our friends at Sea Trek! Many thanks to Sea Trek for their continued support of Rivers for Change. They provided the opportunity for us to safely enjoy a beautiful night on the water.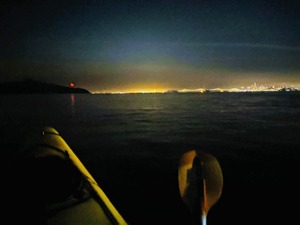 Photo by Avis Licht
---
Cleanups-the safest way to get out and do good!
Small, distanced, and masked-cleaning up our beloved waterways just feels good! We partnered for the 8th year with the Watershed Project for Coastal Cleanup day in September with our infamous inflatable paddle board
"SUP-Zilla".
In November Rivers for Change co-founders Danielle and John reunited on the water for another SUP cleanup which included collecting, washing, and redistributing over 50 tennis balls to some happy dogs.
A little really does go a long way.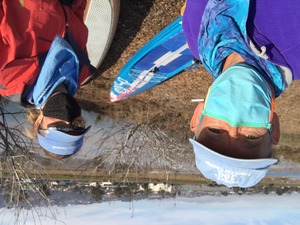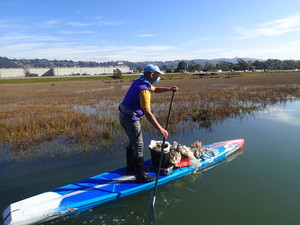 ---
Get Involved!
As we edge closer to our 10th anniversary, we have begun Strategic Planning to re-evaluate and re-assess our priorities and focus. We are committed to increasing diversity and inclusion, creating sustainable and scalable programming, and increasing our impact through source to sea adventure, conservation and environmental education.
If you're interested in joining our volunteer Board of Directors to help with implementing our vision for the future, we'd love to hear from you!
If you have some time on your hands and would like to volunteer we are always looking for additional admin help, web design and social media expertise…
If you're a paddler, adventurer, or organization that is interested in partnering as an ambassador, fundraiser, or sponsor…
Contact danielle@riversforchange.org
---
Looking ahead!
Our 2021 vision includes expanding these successful programs when and as it is safe to do so:
Source to Sea School
Exposing, educating, and empowering the next generation of environmental stewards
Ambassador program and Adventure Fundraising
Engaging more people to showcase the interconnection and interdependence of our rivers and watersheds.
Source To Sea Grant program
Supporting new adventures to inspire the soul and increase source to sea literacy
Source to Sea Stories Series
Reaching broader audiences in new ways
On-water Cleanups & Community Involvement
Bringing action to new regions and more people
---
Support
We are a small volunteer run non-profit. Fueled by a deep love for rivers, our desire to connect people to water, and a need to give back and protect our natural environment we could not do it without you.
Your support will help us reach our ultimate goal – to connect more people to rivers. We all know that rivers play a critical role in our lives, they provide water to drink and grow food, recreational opportunities, and healthy biodiversity – we NEED healthy rivers. It's not an option, it's a necessity.
Rivers for Change believes that building a stronger connection to a river results in a willingness to protect it!
Make a Year End Donation


Rivers for Change is a 501c3 non-profit and your donations are tax-deductable. EIN #37-1654861

. Donate Online or by mail. If your company matches donations you may donate through Benevity. Thank you for continued support!
Support RFC while shopping Amazon Smile
If you shop on Amazon, the easiest way to give to RFC is by using Amazon Smile. When you shop at AmazonSmile, 0.5% of your purchase gets donated to Rivers for Change. Bookmark the link http://smile.amazon.com/ch/37-1654861 and support us every time you shop! It's that easy!
Every donation no matter what size, helps inspire us to continue working towards our vision where every person connects, respects, and protects rivers and watersheds as active and passionate community stewards.
We hope you'll join along on our journey into 2021 and share your source to sea stories, adventures, stewardship, and conservation efforts.
For our rivers,
-The RFC Board: Danielle, John, Janet, Pam, Amy